Services for Activists and Organizers
Activists and organizers have one of the hardest, and most important, jobs in the world.
I offer these services to support them:
In this work I draw on insights from practitioners around the globe—as well as up-to-date scholarly research findings—to help movements strategize, mobilize, and win.
More information about these services is below. Contact me for a free consultation.
Training and Workshops
Over nearly two decades I have organized and led civil resistance workshops—from 4 hours to 8 days in length—for activists and organizers. I have engaged with people from democratic contexts as well as many living under fully authoritarian governments, with a range of causes including fighting for democracy and self-determination; combating corruption; securing human rights; and others.
Every workshop or training is customized based on audience, geographic context, movement goals, and local circumstances. The choice of topics covered and the balance of presentation, facilitation, and breakout group work are flexible based on these factors.
A sample of workshop topics that can be covered include:
Movement formation and development
Strategic planning for civil resistance movements
Principles of effective nonviolent resistance
Tactical selection, innovation, and sequencing
Case studies of specific movements
Communications and message design
Building and maintaining unity in a movement
Movement leadership and organizational structure
Designing recruitment, training and knowledge management efforts
Coalition building
Strategies for dealing with repression
Making repression backfire
Fostering defections
Engaging with external allies
Consolidating victory
Depending on workshop length and local needs, I can work alone, co-lead with a local partner, or draw from my network to bring in a co-presenter/facilitator to best advance the workshop's goals.
I have significant experience working with simultaneous and sequential translation, as needed.
Strategy Development
I help groups develop strategy. One of the most powerful shapers of history is when people dedicate themselves to advancing the common good, build an effective plan, and begin to carry it out.
Depending on your needs, my engagement can take different forms—including joining meetings, being on call for quick advice, reviewing and providing written feedback on documents and plans, or designing and leading strategy development sessions. These sessions resemble trainings and workshops (as described above), but with more facilitated group activity to build a concrete strategic plan and other deliverables.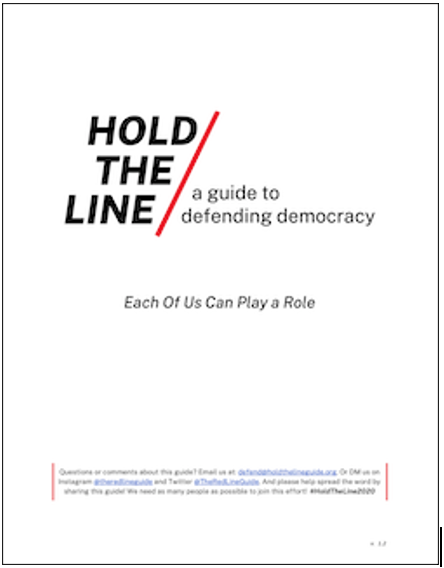 I co-authored Hold the Line: A Guide to Defending Democracy to organize communities to mobilize and uphold the results of the 2020 US presidential election. It was viewed or downloaded over 75,000 times in under than three months, received significant media coverage, became the basis for online trainings, and helped Hold the Line groups form in diverse parts of the country.

Writing and Research

Words are powerful. Movements need clear, compelling communications and informational resources to maximize their impact. The success of tactics like strikes, boycotts, and protests may rise or fall based on public messaging and narrative. Internally, effective training programs may hinge on the quality of content, framing, and accessibility of a movement's educational resources.
For years I've written as an educator, analyst, and advocate and produced website copy, articles, chapters, training manuals, and a book to reach a range of domestic and international groups (See a full publication list). I draw from this experience in my work with activists and organizers to ensure that communications and informational content advance their political, educational, and/or training goals.
Depending on the project, I can lead on initial drafting, work as a co-author, or serve as an editor. I can also conduct research on particular audiences, case accounts, and areas of scholarship that integrate with your core communications and educational content.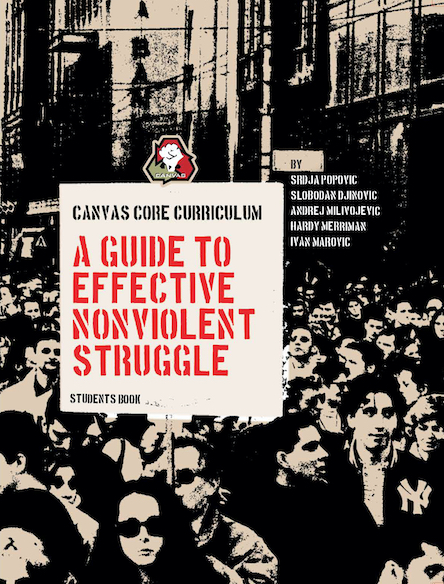 With colleagues from the Otpor ("Resistance") movement in Serbia, I co-authored the activist training curriculum A Guide to Effective Nonviolent Struggle, which has been downloaded around the world and translated into Arabic, Chinese, Farsi, and Slovak.

Contact Me

For more information about my services and costs, contact me. I can offer a free initial consult.