I offer media commentary and analysis about civil resistance.
---
Selected Stories with Commentary or Mentions

"Historiens pendul svinger: "Vi kan sætte den fjerde demokratiske bølge i gang"
("The pendulum of history swings: 'We can set the fourth democratic wave in motion'")
Globalnyt (Denmark), May 17, 2023
---
"How the Russian people can end Putin's war"
The Hill, March 24, 2022
---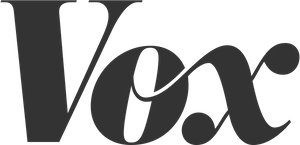 Vox, March 13, 2022
---

"Nonviolent Activists Laid the Groundwork to Oppose a Coup. They May Have Saved the Republic"
Yes Magazine, January 20, 2021
---

"How to Stop a Power Grab"
The New Yorker, November 23, 2020
---

"Protests Won't Be Enough to Stop a Coup"
The Atlantic, October 31, 2020
---
"'I'll Have People': The Resistance Has a Plan to Stop Trump From Stealing the Election"

Mother Jones, October 30, 2020
---
"Hold The Line: A Guide to Defending Democracy"
KCBS - Seattle, October 28, 2021
---

"Defending democracy — a conversation with 'Hold the Line' co-author Hardy Merriman"
WagingNonviolence.org, October 26, 2021
---
"US faces allegations of human rights abuses over treatment of protesters"
The Hill, June 9, 2020
---
"'Meer en breder publiek' bij reeks anti-racismedemonstraties Nederland"

("'More and wider audience' in series of anti-racism demonstrations in the Netherlands")
NOS (Netherlands), June 6, 2020
---
"Protestolar Değişim Talebinin Yansıması"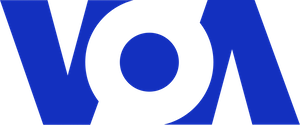 ("Reflection on Protest's Demand for Change")
Voice of America -- Turkish, June 4, 2020
---
"د افغانستان، سیمې او نړۍ تازه خبرونه او ډیر نور په زړه پوري راپورونه"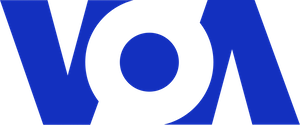 (TV interview starts at 08:20)
Voice of America -- Pashto, June 2, 2020
---
"De proteststem anno 2020 klinkt zachter, maar is niet verdwenen"

("The protest voice in 2020 sounds softer, but has not disappeared")
Trouw (Netherlands), April 23, 2020
---
"Nonviolent protest defined the decade. But is civil resistance losing its impact?"

The World, Public Radio International, December 31, 2019
---
"Jongeren, de wereldwijde motor achter de protesten tegen ongelijkheid"

("Young people, the global engine behind protests against inequality")
Trouw (Netherlands), November 27, 2019
---
"Scheitern Hongkongs Aktivisten an ihrer eigenen Gewalt?"

("Do Hong Kong activists fail because of their own violence?")
Die Welt (Germany), November 25, 2019
---

("Farewell, Hong Kong")
Deutsche Welle (Germany) (Chinese language edition), November 25, 2019
---
"Liban, Hong Kong, Iran... les visages d'une révolte mondiale"

("Lebanon, Hong Kong, Iran ... the faces of a world revolt")
Nouvelle Obs (France), November 22, 2019
---
"Folkets opprør sprer seg i rekordfart. Men effekten kan være i ferd med å avta"

("People's rebellion is spreading in record speed. But the effect may be diminishing")
Aftenposten (Norway), November 22, 2019
---
"Report: Nonviolent resistance can prevent mass killings and make democracy viable"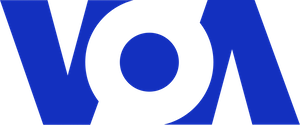 VOA News (Cambodia), November 10, 2019
---
"Du déclencheur local à la révolte globale: la convergence des luttes dans le monde"

("From the local trigger to global revolt: the convergence of struggles in the world")
Le Monde (France), November 8, 2019
---
"Algérie, Liban, Irak, Chili, Hongkong... La contestation est mondiale"

("Algeria, Lebanon, Iraq, Chile, Hong Kong ... The challenge is global")
Le Monde (France), November 8, 2019
---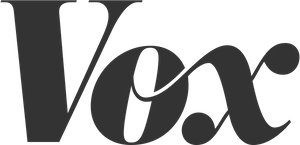 "Why protests around the world often involve public transportation"
Vox, November 7, 2019
---

("A World on the Barricades")
Weekendavisen (Denmark), November 1, 2019
---

"Should there be a right to assist campaigns of civil resistance"
World Politics Review, October 21, 2019
---
"If 3.5% of the US gets on board with climate protesting, change will
happen"

Vice, October 7, 2019
---
"Arrests, clearing road may not be enough to move TMT project forward"
Honolulu Star-Advertiser, September 1, 2019
---
"Protesters are using old tools in new ways"

Bloomberg, August 23, 2019
---
"The women's march was once a model of the modern nonviolent movement. Now it looms as a lesson in what can go wrong"

Washington Post, January 17, 2019
---

"Hardy Merriman discusses strategic nonviolence"
Insight, Ethiopian Satellite Television, March 13, 2018
---

"Document Leaks: The consequences of revealing secrets"
America Abroad, Public Radio International, February 6, 2018
---
"Interview with Hardy Merriman of the International Center on Nonviolent
Conflict"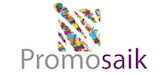 ProMosaik, March 16, 2017
---

"Civil Resistance: The Power of the People"
America Abroad, Public Radio International, May 2, 2016
I give the opening interview and am interviewed again at 28:20.